Since 2001, Winterberry Irrigation, LLC has been the leading provider of irrigation installation and service.
Getting the job done proficiently and expeditiously is our goal. As such, Winterberry has invested in state of the art equipment. We have implemented a GNSS system paired with AutoCAD software that allows the creation of accurate As-Builts to provide our clients with a precise method of locating all irrigation items on their project. On the pipe design front, our new electro-hydraulic butt fusion machine seals HDPE pipes together, allowing us to install long-lasting irrigation systems for our customers
---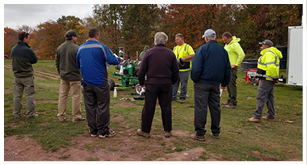 Golf Course Evaluation
Our relationships with Professional Engineering firms allow us to address water resources and irrigation design to provide efficient irrigation. In cooperation with a Professional Engineering Licensure – construction document preparation, construction administration and construction oversite are only part of the services. The firm considers and recommends products of all qualified manufactures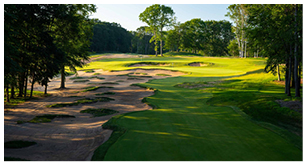 New Course Installations and Course Renovations
Renovations maybe a one-time event or a series of events over the years, budgets often dictate the speed of work. Winterberry's flexibility allows one (1) green loop replacement or any number. Maybe tees or mainlines or the addition of laterals. We listen and work with your team.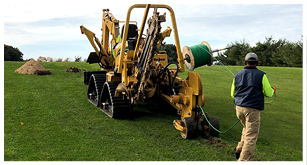 Irrigation Service
Irrigation and pump system winterization service by our personnel or of rental of compressors (185/375/750 CFM) for self-service. Repairs often include wire tracking to determine future corrective actions, valve/head replacement; and emergency service for situations including blow-outs of mainlines.
---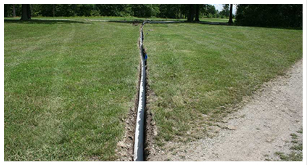 Drainage
Drainage design and construction is critical to a golf course playability, agronomic and turf culture. Drainage should be an important consideration at all golf courses and, especially for those situated on impermeable clay soil, a properly designed, correctly installed, accurately recorded, and well-maintained drainage system can be the key to a successful golf club.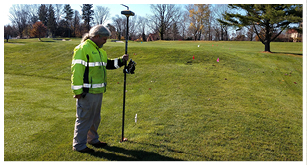 GPS Mapping
Winterberry Irrigation is providing customers with accurate As-built and layout services, utilizing the latest in survey grade GNSS technology.
Golf courses will be provided an electronic and changeable database of the entire sprinkler system and all the features including sprinklers, valves, satellites, greens, tees, fairways, lakes and bunkers.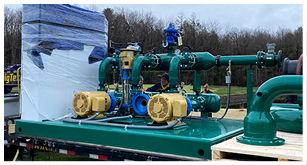 New Pump Installation and Sales
From small booster pumps to large multiple VFD stations to sand media filtration, Winterberry has the experience and expertise.

Winterberry Irrigation provides a ten (10) year guarantee for labor with the installation of a continuous monolithic HDPE irrigation system as well as a 25 year warranty on material.
---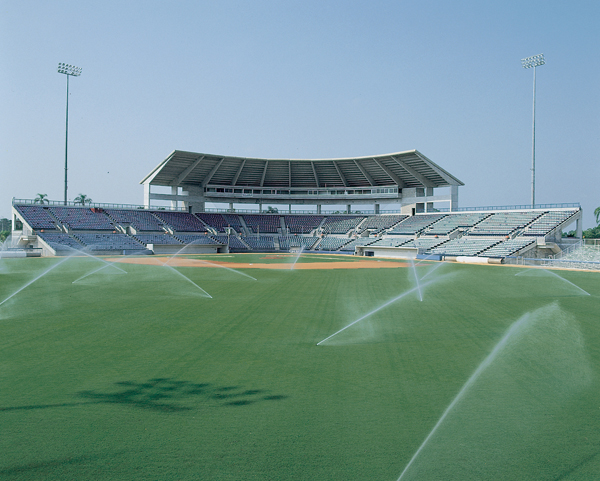 WINTERBERRY IRRIGATION
ADDITIONAL SERVICES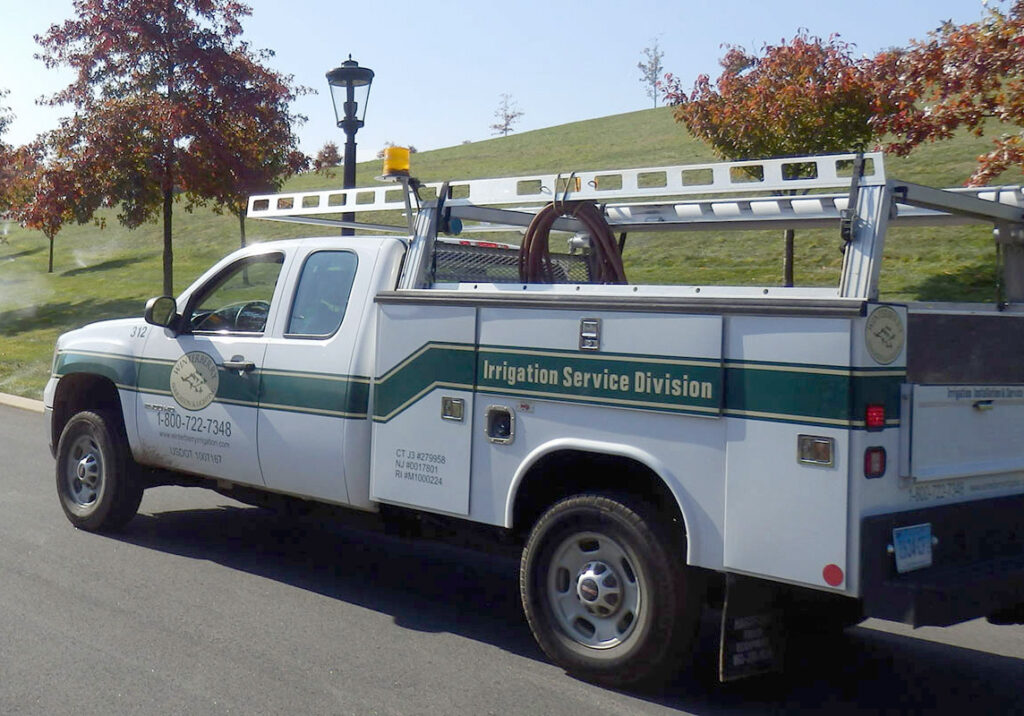 We offer the additional services listed below through our commercial irrigation department.
Athletic Field Irrigation
Cemetery Irrigation
Equestrian Track / Arena Irrigation
Homeowners Associations (HOA)
On-Line Control Automation
Rainwater Harvesting
Refurbished Central Controls and Satellite Repairs
Renovations
Synthetic Turf Irrigation
Well Installations & Pump Solutions